WE WILL BE REGATHERING BEGINNING SUNDAY, JUNE 14TH!       |       CLICK HERE TO RSVP!! VOLUNTEER TEAMS ARE NEEDED:  GREETERS, USHERS, & CLEANING CREW
PLEASE CLICK HERE TO FILL OUT A VOLUNTEER FORM TO SERVE AND HELP US MAKE OUR REGATHERING WORK!
We look forward
to gathering together…
Watch this video for the latest update on our plans to gather together for in-person worship once again.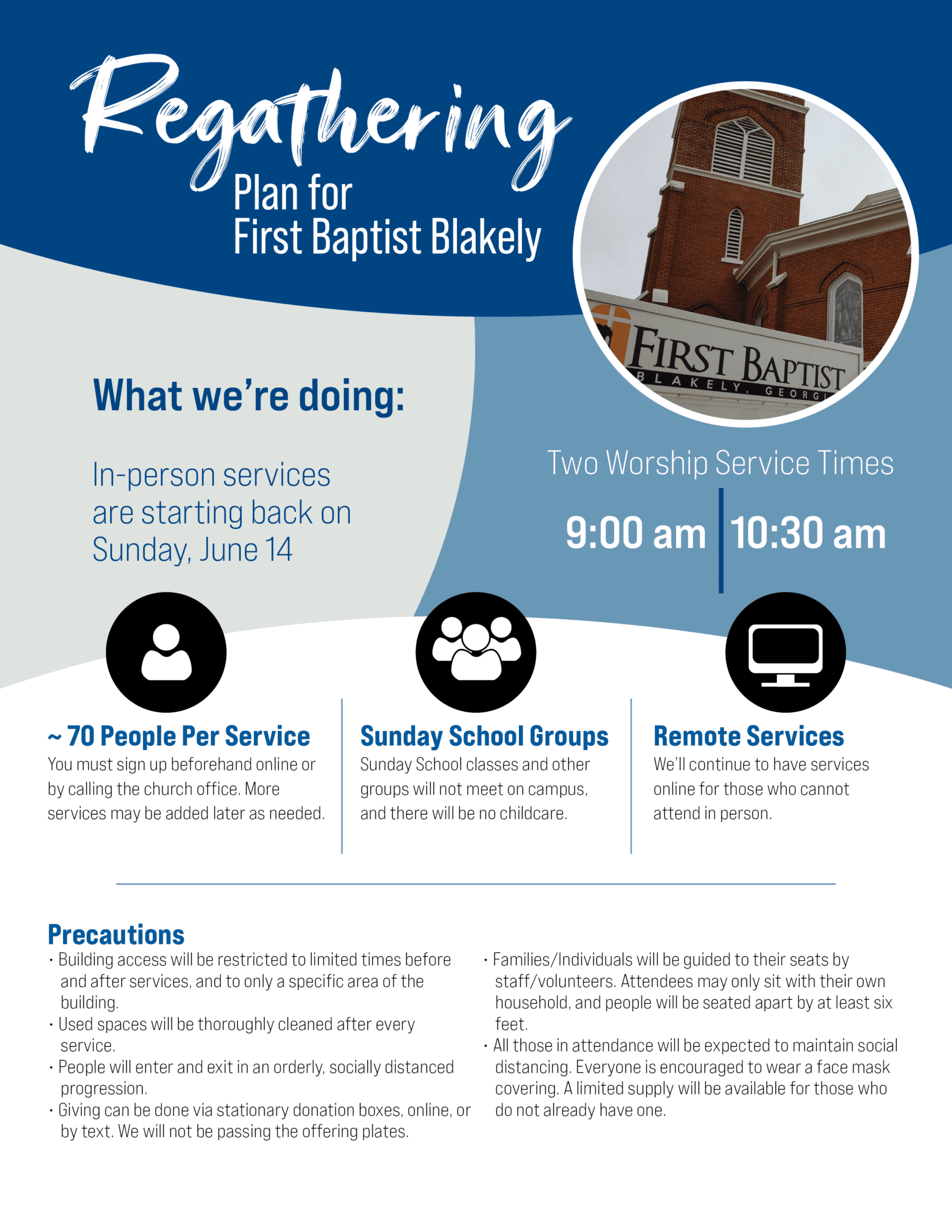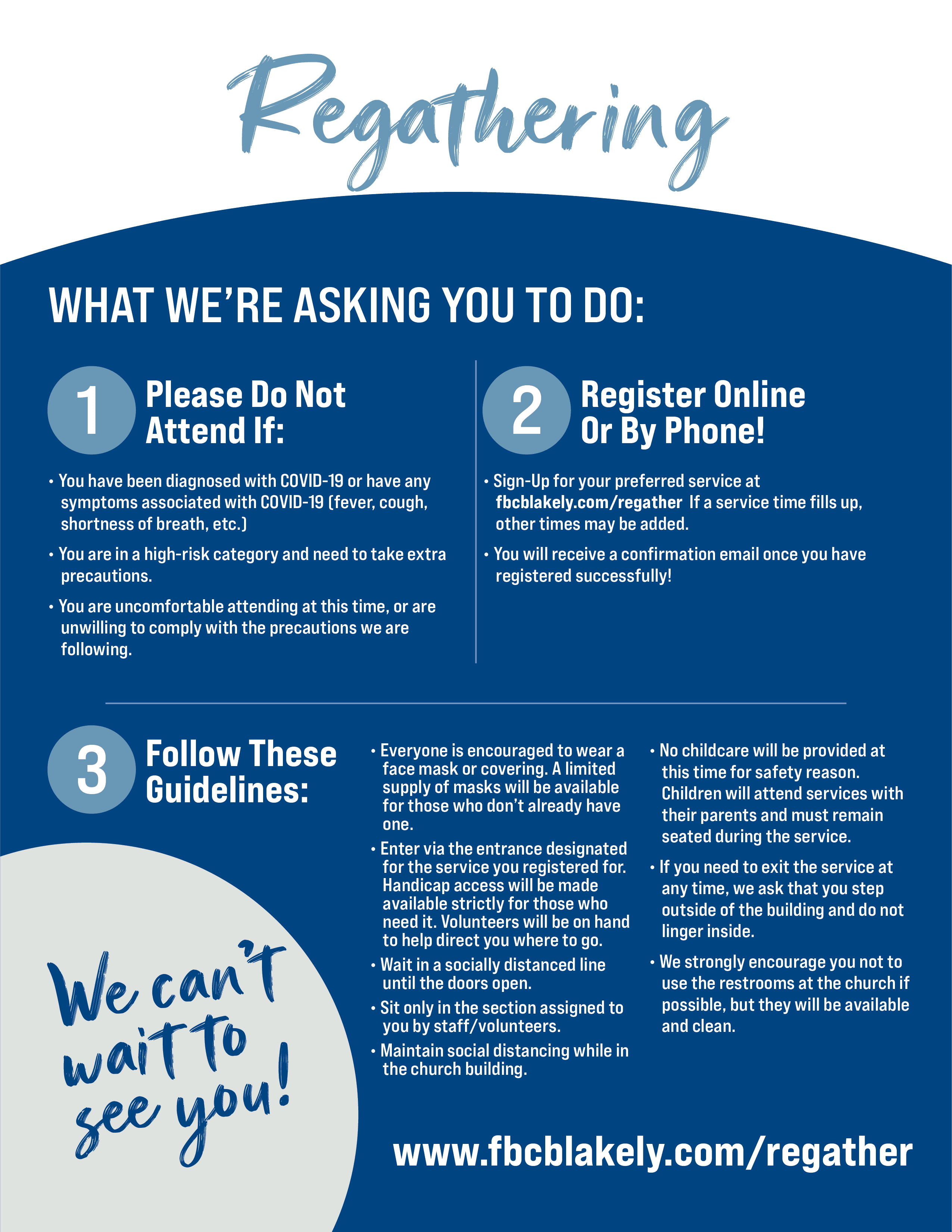 Worship services will be limited to about 70 people each. It is crucial that everyone RSVP ahead of time so we can have an accurate head count. More services may be added later in the week if these services fill up. Subscribe to Our Newsletter
Fill out the information below to receive emails and text messages and stay up to date with the latest news and announcements at FBC Blakely.